Name:
Yomi Tsubari
Epithet:
Brother Yomi
Age:
45
Gender:
Male
Race:
Human
Sexuality:
Asexual
Affiliation:
Guild
Occupation:
Samurai - Assassin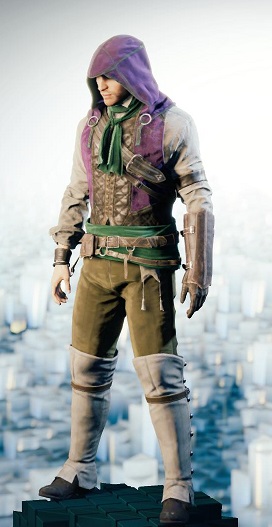 Appearance:
See the image above.
Hair Color:
Black
Eye Color:
Green
Skin Tone:
Yellowish tan
Height:
5'9"
Weight:
195 lbs.
Tattoo:
A symbol of a beheaded dragon on a pike located on his right arm.
Personality:
Yomi is a brutal man, a separate kind of radical from the revolutionaries. He tries to do his best to prove a point, unwilling to back down to the demands of those who coerce or threaten him. If it came to sacrificing someone he loved, he'd manipulate them into vulnerability or convince them it was good they were to become a sacrifice. Yomi has a jaded sense of morality, a mixture of self-sacrifice and disconnected stances. He will work from the shadows to avoid emotional bonds or to avoid investing himself into something with bias. Yomi is willing to kill someone in public, but will avoid it if it works against his plans. He is an articulate man, someone who is trained to orchestrate a scene of scripted events. This means that he'll lead someone into an area full of actors and actresses orchestrating an image of normality but truly it is a trap for the person to disappear in. To sum it up, Yomi is distant, manipulative, articulate, and ruthless.
Likes:
-A successful plan
-Control
-Money
-Justice
Dislikes:
-Corruption that is not a necessary evil.
-The existence of Marines and Revolutionaries.
-Pirates who do not follow their own moral code and lack honor.
Motivations:
-To expose corruption within the Marines
-To expose the ulterior motives of the revolutionaries.
Fears:
-To die with his goals unaccomplished.
-To live forever paralyzed and only able to sit on the outside, motionless.
Inner Lineage:
Senses of the Eagle
- Yomi is capable of entering a visionary mode where neutral beings appear as blue silhouettes, friendly beings appear as green silhouettes, and enemies appear as red silhouettes. Known targets appear as gold silhouettes. Also, the tracks of known beings may be targeted and traced, as they appear as glowing steps forming a path.
Outer Lineage:
Mental File