Name:
Kenji Harufuyu
Epithet: "Dark Season" Kenji
Age: 15
Gender: Male
Race: Human
Sexuality: Straight
Affiliation: Revolutionary
Occupation: Weapon Master/Bounty Hunter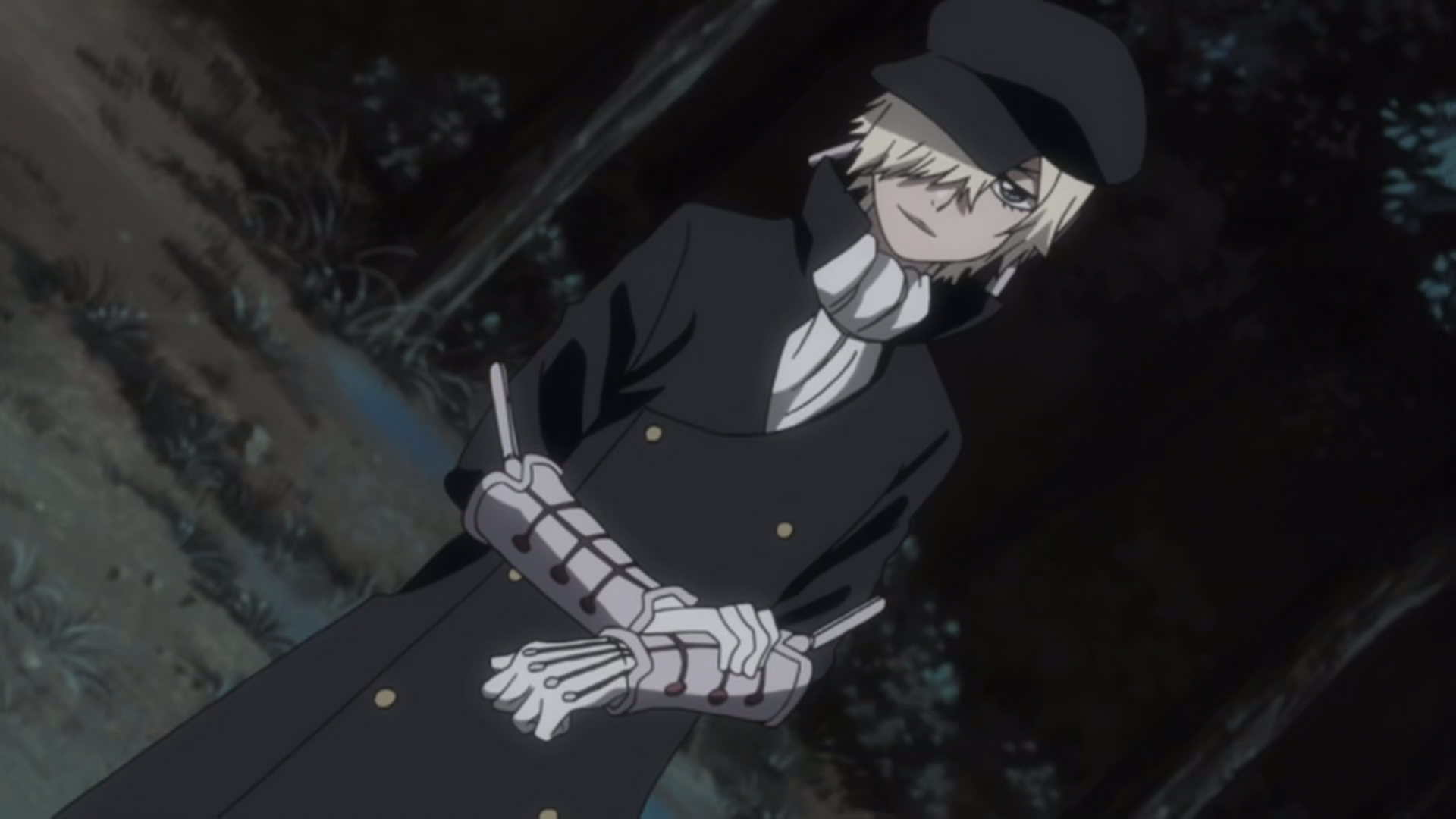 Appearance:
A teenager with dark green eyes and messy, blonde hair with bangs that are covering his left eye. His clothing consist usually of dark colors (usually an overcoat with black or white pants underneath with black boots) and some white colors. He wears white gloves because he believes that it is disrespectful to the opponent to have their blood on his own bare hands. He also almost always wears the black hat on his head, esp during fights because the hat seems to give him confidence.
Hair Color: Blonde
Skin Tone: light peach
Height: 5'5"
Weight: 95 lbs
Personality:
Despite his age, Kenji is a very silent type that shows very little emotion (Unless if he's drinking then he is very happy and loud). Due to the tortures and traumas of slavery, Kenji does not like to talk about how he really feels and usually will answer "I'm okay" to someone who asks him about how he feels. He would rather put more actions than words and likes people who can figure out how to react to Kenji during different situations. In fact, he finds that love is just worthless. However, if there is someone he respects or cares for, he will risk his life to protect this person until death or until the person loses his trust. He will also kill if needed or ordered to do so. Despite his dull personality, Kenji really likes eating, reading, huge parties, and people who are straight to the point when planning something. Kenji is easily forgetful and will sometimes forget what the original plan was. Ironically, he will say that he will "improvise", and end up following the whole plan that was originally created. He has the instincts sharp enough to help him find food, water, and other supplies, and also helps sharpen his style in combat (such as, avoiding bullets, blocking attacks, knowing his next move immediately). Kenji acts like a child when he is around his closer friends, but he exactly knows how to act in tasks or situations in the swiftest way possible. He also does not hate any specific group of people whether it be pirates, marines, or revolutionaries. As long as he can accomplish his dream in the end
Likes:
-
Coffee
: Coffee keeps him awake during the night and he finds that coffee can vary in many tastes parallel to his mood
-
Families
: Kenji really likes the families because they have a balance of happiness with hardships that they fight along the way which bring them closer. Kenji silently hopes of having a family of his own after accomplishing his dream of the Best Swordsman
-
Very dark colors
: As much as he likes the night, he likes the dark too
-
Books
: He likes reading, and learning new things: the two things a book has
-
Balance
: He doesn't like too much or too little of anything
-
Swords
: As a swordsman, he is really fond of swords
-
Moon and stars
: He really likes night and the bright sky
Dislikes:
-
Accepting Compliments
: Kenji doesn't know what to do when people give him compliments, for he is an introverted person in general. He especially doesn't like being called cute. However, people will tease him about it
-
Boring, talkative people
: Since he drinks coffee, he doesn't get too much sleep, so if there are people who talk on and on, it'll lure him to sleep and miss out on what needs to be done
-
Marines in Higher Positions and World Nobles
: He believes that Higher Officer Marines think that they are "good" and will take advantage of there own titles
-
Other Marines in General
: He has nothing against marines, but he thinks they are not living up to what they stand for which he believes is keeping justice in the world
Motivations:
-To be the greatest swordsman ever lived
After being the greatest
: -To have a family of his own to take care of
Fears:
-Neglect
-Slavery
Inner Lineage:
Keen Balance
Description: Trained very early to be very alert, Kenji has a very strong consciousness.
Ability: Whenever he is drinking or intakes something attempts to make him lose consciousness, he can will not be effected by any effects of unconsciousness unless the weapon or alcohol level is higher than his own strength level (Tier/Rank). This can only be used thrice per topic
Note: Applying for Revolutionary Cmdr if possible


Last edited by MickeyKeyz on Tue Jan 27, 2015 12:05 am; edited 9 times in total