Equipment Name:
Nameless Blade
Tier:
Tier 3
Type:
Sword
Equipment Significance:
Combat
Description: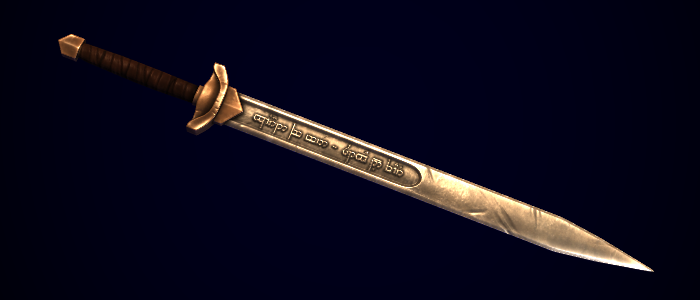 This nameless blade seem to be a sword made for higher class citizens aka the nobles due to materials it was made out of. The sword has a golden tint towards it as it seem like the handle of sword has parts of it that are made out of gold. The sword is short only have a length of 4 feet and width that is around 1/2 Foot. The sword is primarily made of stabbing.
Strengths:
-Lightweight and it only needs to one hand (or mouth ) to be wielded
Weaknesses:
-Breakable
-Short Reach
-Appearance of the blade could draw the unwanted attention of criminals looking to make an easy profit.
-The blade of the sword is prone to temperature changes. (The handle is unaffected by them).