Equipment Name:
Gladium
Equipment Tier:
Tier 4
Devil Fruit Fed:
Gura Gura no Mi, Paramecia
Equipment Type:
Metal Pipe, Polearm
Equipment Description: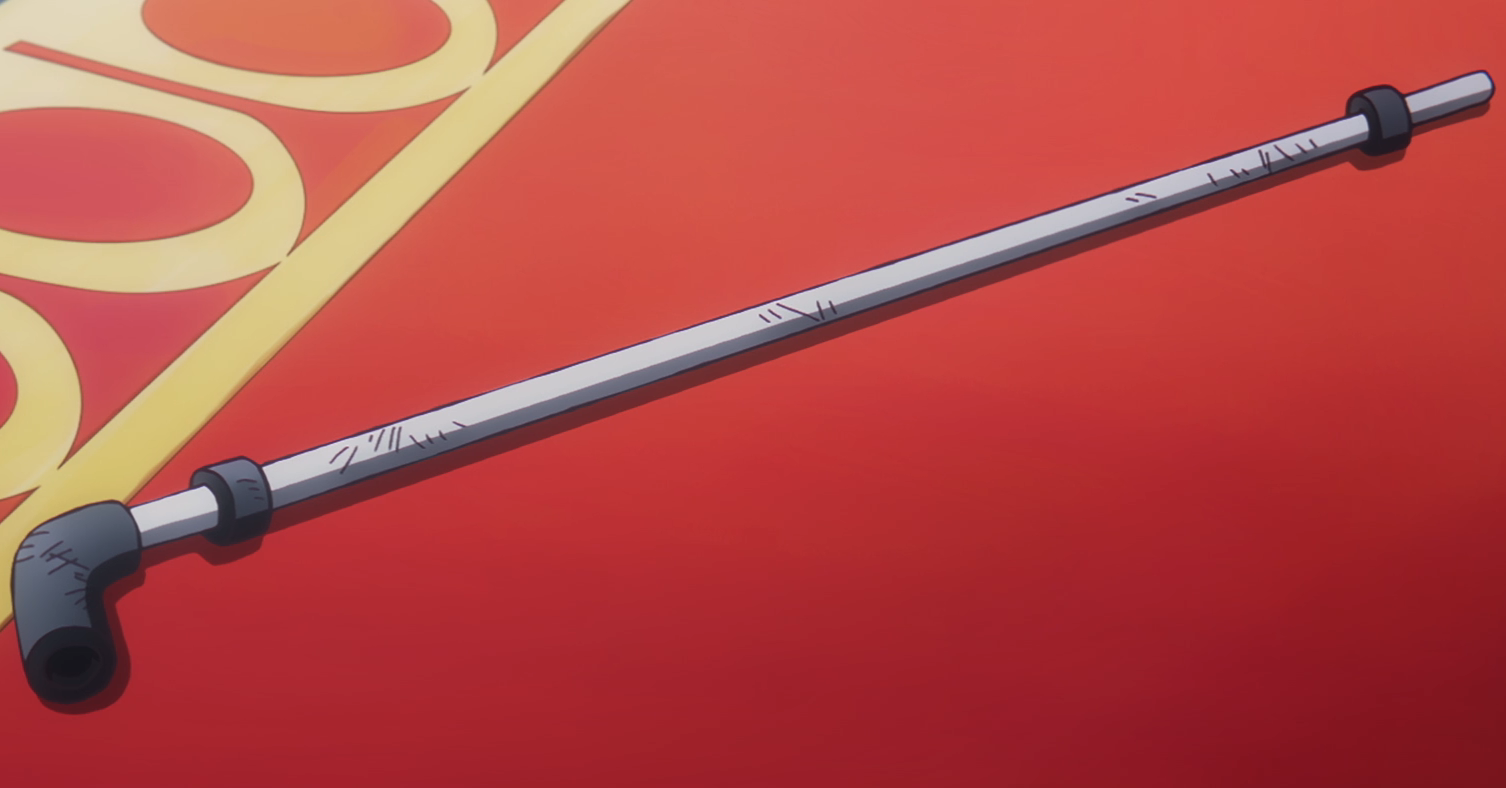 "The harder the struggle, the more glorious the triumph."Gladium is a long, thin, 4-foot metal pipe. There are bracers around both tips of the pipe in order to keep it together. On one end, the pipe curves around for unknown purposes. The other end of the pipe is straight.
Equipment Significance:
Gladium holds a special place in Rocket's heart. It was gifted to him by his Godfather and mentor, Albert. He had utilized and trained with it since childhood, and stands as like a brother-figure to him, despite being an inanimate object.
Equipment Strength:
-Strength -
Rocket is able to imbue his pipe with quake bubbles and use them to augment strikes, or crack the air for devastating shockwave attacks.
Equipment Weaknesses:
-Weakness
If the weapon comes into contact with the sea, or Karoseki, it will lose it's Devil Fruit powers and become a regular weapon until released from contact.
Equipment Ability:
Spiral Shockwave
Equipment Ability Range:
Close-Long Range
Equipment Ability Cooldown:
2 Posts
Equipment Ability Description:
Rocket imbues both ends of the pipe in a quake-bubble, and spins it rapidly in between his hands. The attack cracks the air several times, sending a barage of shockwaves towards his opponents.
Ability Strength:
Strength-
Able to hit an opponent with several consecutive attacks.
Ability Weakness:
Weakness-
Once in motion, Rocket cannot stop this attack. So if one were to dodge the attack and get behind him, he would have little to no defenses.


Last edited by Ryandurbur on Sat Jan 03, 2015 6:58 pm; edited 1 time in total